Do your financial records adequately portray the financial the condition of your company? An audit, review, or compilation will show where you are.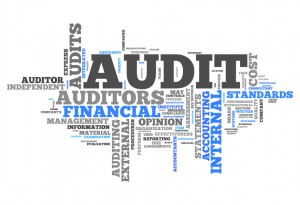 Businesses often need a review of their records by independent financial consultants to meet the requirements of banks, their boards of directors, government agencies, creditors, and others who have a legitimate interest in their financial wellbeing. This may be in the form of a compilation, a review, or an audit. Baldwin Accounting, a CPA firm in Orlando can handle all levels of financial inquiry and produce documentation.
An audit is a very thorough examination of financial records that includes "search and verification" procedures, such as contacting creditors and financial institutions for balances, observing inventory counting, and examining supporting documents to test transactions. This additional level of scrutiny increases the likelihood that financial statements are a true representation of the state of the company. An audit will include "findings," which are directives the company should follow to improve its accounting procedures.
A review is merely a report that states that we did not find any issues in the financial statements that would make us think they were not in conformity with GAAP (Generally Accepted Auditing Standards). Only done if a related party requests this, a review usually consist primarily of inquiries of company personnel and analytical procedures applied to financial data. There is no close examination of internal accounting procedures or of financial statements, which may be prepared by management. The report we issue at the completion of a review indicates that our examination raised no red flags.
A compilation, the lowest level of financial scrutiny, assists a company in preparing financial documents such as a Balance Sheet, Income Statement, Statement of Cash Flows, or Notes to the financial statements. It does not verify the correctness of the information with the documents; although we will make sure they are in the right format and free of material errors. We will issue a report that may, at management's discretion, omit the disclosures often found in accounting documents. Though we may suggest to the company that they could benefit from certain accounting services, we make no recommendations and report no findings in the report.
No matter what level of financial reporting you need or what industry you represent, Baldwin Accounting CPA in Orlando, Florida can help you develop the documentation you need to meet your goals. Upon completion of your audit, review, or compilation, we will provide you with a thorough report that states what we did.
If you need assistance with Audits, Reviews & Compilations, please give us a call (407) 363-0890.