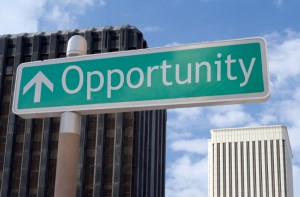 Baldwin Accounting is a rapidly growing CPA firm looking for experienced professionals to join our team. Our team members are problem solvers for our clients. We are looking for individuals that will assist us in our growth by solving our clients' accounting, tax, management and budget problems. Our team members find the quickest most accurate solutions. Our growth is through our reputation and we need quality employees to deliver this high level of service. If you are the type of person that wants to take part of a growing organization that puts the client's needs first, then this is the right organization for you.
Personal Attributes:
Self Starter
Highly Productive
Possess good judgment
Strong accounting background
We offer competitive benefits as well.
Employee Benefits
At Baldwin Accounting CPA, we provide you with excellent compensation in return for your contributions to one of the fastest growing Orlando Accounting Firms. You will enjoy a generous comprehensive benefits package including medical coverage, plans for securing your financial future and ways to balance your work and personal life.
Managing Your Health
You have a choice of two medical care options to protect you and your family from the high costs of major illness and injury. Baldwin Accounting CPA pays the major portion of the cost for your Health Care coverage and you contribute through pre-tax payroll deductions for dental & family members. Each plan includes:
Hospital care
Surgery
Doctor's office visits
Prescription drugs
Mental health and substance abuse treatment
Simple IRA Plan
Accumulate savings for your future and your retirement years by saving up to $9,500 of your pay on a pre-tax basis. Contributions are deducted from your pay. Baldwin Accounting CPA matches 3% of your salary. You are vested immediately for the full amount in your account, including company matching contributions.
Taking Care of Yourself and Your Family Baldwin Accounting CPA understands how challenging it is to juggle work and personal life. The company provides benefits that help you balance your professional and personal obligations, including paid time off and family care programs, including:
Vacation
Holidays
Sick/Emergency Days
Comp Time
Baldwin Accounting CPA is an equal opportunity employer.
We are members of the peer review process sponsored by the AICPA and the Florida Institute of Certified Public Accountants. This stringent peer review process, ensures the quality of our audits and reviews. In a peer review, an outside CPA firm qualified by the AICPA randomly chooses and thoroughly reviews audits, reviews and compilations that BACPA has performed. These audits, reviews and compilations are studied to be sure that they have been performed correctly and by the strict standards issued by the AICPA.
Please email us at: jobs@baldwinaccountingcpa.com