A foreign language is often easier to learn than a foreign tax code. Simplify your life with international tax preparation services.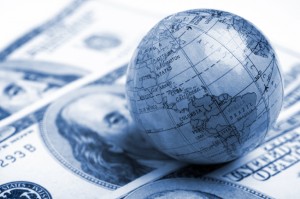 Living, working, or doing business in a foreign country makes you subject to a host of tax filing requirements both from your native land and from the foreign country. Complying with confusing tax law involves more than filling out the forms; you must know the intricacies of the law to make sure that you are properly interpreting it so that you can pay the amount you actually owe. Tax law is complicated by treaties, exchange rates, exclusions, withholding provisions, regulatory requirements, and more that are truly like a foreign language to most people.
At Baldwin Accounting CPA in Orlando, Florida we understand both what is written in international tax laws and what the spirit of the law is, based on the economic, political, and regulatory climate of the country in question. As a result of ongoing research, we can advise you of tax requirements in advance with our consulting services. When it comes time to file, we can prepare various forms for personal, real estate, and business taxes in a timely manner so that you are not burdened with additional fees and penalties.
Whether you are a U.S. citizen liable for foreign taxes, a temporary resident obligated to pay some taxes, or the representative of a multinational business, we will make sure that all your paperwork is correctly prepared to satisfy ever-changing international tax laws.
In the United States, some of the common tax forms you might be required to submit include:
5471 Information Returns
5472 Information Returns
8865 Information Returns
8804 and 8805 Information returns
1040 NR Non Resident Income Tax Returns
Form 1040NR Nonresident income tax return

County tangible tax returns
Application for Withholding certificate
We can help you compete the pertinent U.S. forms, as well as the returns for the foreign country. Call us today at (407) 363-0890 to find out how our international tax preparation services can make your life easier.