TODD BALDWIN, CPA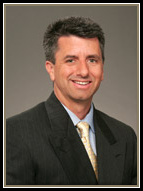 Todd Baldwin graduated from the University of Central Florida in 1989, and launched his career working with two real estate development companies in succession. These positions afforded him excellent opportunity to gain valuable experience with real estate development projects and planned communities. In 1997 Todd passed all four parts of the CPA exam on his first attempt, scoring over 85% on most of the sections. In that same year he opened the doors of Baldwin Accounting to the public. Over the years his advice has been followed by multi-national companies as well as local companies. He has extensive knowledge of mergers and acquisitions, and has assisted companies in navigating through both pre-acquisition and post acquisition phases. He is one of the few CPAs in central Florida who specialize in international tax and accounting. He is also moving ahead in bringing his firm to the forefront of international accounting by implementing IFRS for clients that require that method of accounting. Having lived in Europe for over 3 years, it was a natural fit to move into this area.
He is a very system oriented leader in the community by streamlining accounting functions and providing his staff with the best of education to enable them to achieve the best results for the clients of Baldwin Accounting CPA. He is a member of the AICPA and the FICPA. He is also a treasurer for the German American Business Chamber.
Through hard work and persistence, he has managed to expand his own business while helping clients do the same. Todd takes pleasure in being able to personally relate to his clients, as he has dealt with many of the same issues they face. Todd Speaks Dutch and some German.
Specialties:
International tax and accounting, real estate construction and development, Audit, Accounting system implementation, financial planning and wealth preservation and management consulting.
Industry Experience:
Real Estate Development, Manufacturing, Distribution, Real Estate Professionals, retail, service, legal, Medical, Dental, convenience stores, Home Building, Software, Interior Design
---
WALTER MACLAREN, CPA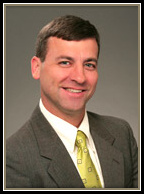 Walter majored in accounting and graduated with a Bachelor of Arts in Business from Southwest Texas State University in May 1985. His career path includes positions in private industry, and he is also a former enrolled agent recognized by the Internal Revenue Service. After passing the CPA exam in 1991, he began working for CPA firms in 1992, perfecting his craft handling accounting books and providing tax services. Walter is a member of the FICPA and AICPA.
Specialties:
Performs Tax work, audit, review and compilation work, Tax and Accounting Consulting, Financial Statement reading, and suggestions and recommendations based on the Financial Statements, Representation before the I.R.S., and other Taxing Agencies, Tax Compliance and Tax Planning.
Industry Experience:
Real Estate, Service Industries, Hotel and Hospitality Industries, Retail Businesses, Non-profit organizations, Construction, Medical and Professional
---
STEVEN R. MAY, ACCOUNTANT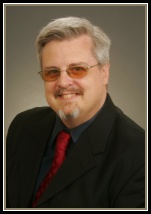 Steve graduated from the University of Maryland in 1990 with a Bachelor of Arts degree. He has been working as an accountant during the past 15 years in the private and government sectors and now brings his multitude of skills to public practice. Steve is a recent transplant to Florida coming from Maryland.
Specialties:
Performs Virtual Controllership and Company Oversight with an emphasis on Job Costing and reading Financial Statements, Prepares Accounting Compilations and Corporate and Individual Tax Returns and Provides Accounting Advice and QuickBooks Training.
Industry Experience:
Construction, Development, Retail, Service, Travel, Government, Medical, Distribution.
---
ROBIN BURTON, OFFICE MANAGER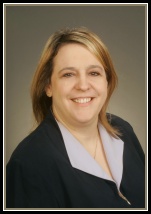 As an office manager with over twenty-five years of experience, Robin has a thorough background and understanding in streamlining organizational processes and implementing quality control procedures. She has supervised over twenty staff members, headed recruiting efforts, training, established time-saving policies as well as monitored productivity levels within organizations. Her strong organizational and technical background enables her to design and implement time saving processes and procedures. A proven motivator and leader, Robin has the unique ability to foster an environment of team work and camaraderie within any operation.
Industry Experience:
Robin's extensive background in office management spans numerous industries form Walt Disney World to world wide headquarters of Planet Hollywood, as well as offices of several independent entrepreneurs. Robin holds certifications from Microsoft as well as being a Certified Administrative Professional from the American Institute of Administrative Professionals.