Start planning today to secure a better tomorrow.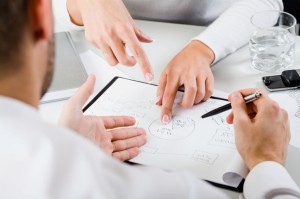 Financial planning is not just for the affluent. Whether your goal is to gain control of your financial situation, buy your first home, be able to pay for college for your kids, or save for retirement, you need a plan that lays out your goals and the strategies needed to realize them. Baldwin Accounting CPA in Orlando, Florida understands the importance of good planning and can provide you with the information and tools needed to help you understand and better manage your finances.
Most financial decisions you make have tax implications, so when you plan, you need to plan smart. Baldwin Accounting knows the complexities of tax laws, money matters, and financial markets to assist you in achieving your financial well-being.
Your Financial Plan Should Be Sound, Realistic And Grow With You
Not sure of what your financial goals are or should be, much less how to reach them? Our expertise can help you discover what your financial goals are and help you gain the knowledge to achieve them. Whether your goals are short term, such as saving for vacation, or long term, such as establishing a sound investment strategy to prepare for retirement, Baldwin will work with you to develop a flexible, workable plan. As your goals and income expand and contract, we will be there to help you secure you future.
Start planning today to secure a better tomorrow. Call Baldwin Accounting at (407) 363-0890 to see how we can assist with your personal financial planning.