Anyone can file a tax return. Only a professional can make sure you're getting back everything you're owed.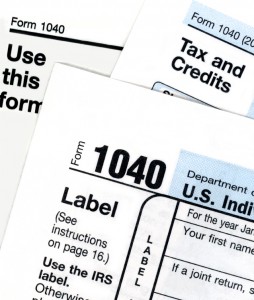 Don't entrust your tax returns to services with seasonal staff. The specialists at Baldwin Accounting CPA firm in Orlando work with taxes and other financial reports all year long and know how to use the ever-changing laws to your advantage. Just bring us your records, and we will completely prepare your return and then e-file it for you for a speedy refund.
What's more, when you work with Baldwin Accounting we can go beyond basic tax preparation and assist you in tax planning and other fiscal planning. We can provide personal financial statements that you can use for bank loans, credit reporting, and financial planning.
Individual tax preparation fees start at just $350 and we are experienced in a variety of areas, including those listed below.
Income Tax Preparation
We provide all levels of tax preparation listed below:
1040 Income tax preparation with all schedules
E-filing for individual clients
Deceased taxpayer returns
Small business schedule C preparation
County Tangible tax returns when required
State returns for all 50 States
Florida DR601C Intangible tax returns
Tax Planning
Retirement Planning
Investment Planning
Personal Financial Statements
Need help in keeping your records current throughout the year for easy tax filing? Please review our Virtual Bookkeeping and Virtual Controller page for more information on this service.
If you need tax return forms prepared that are not listed here, we can most likely prepare those for you as well. Give our office a call to find out at (407) 363-0890.